This Advanced DVD series features more specialized Gann techniques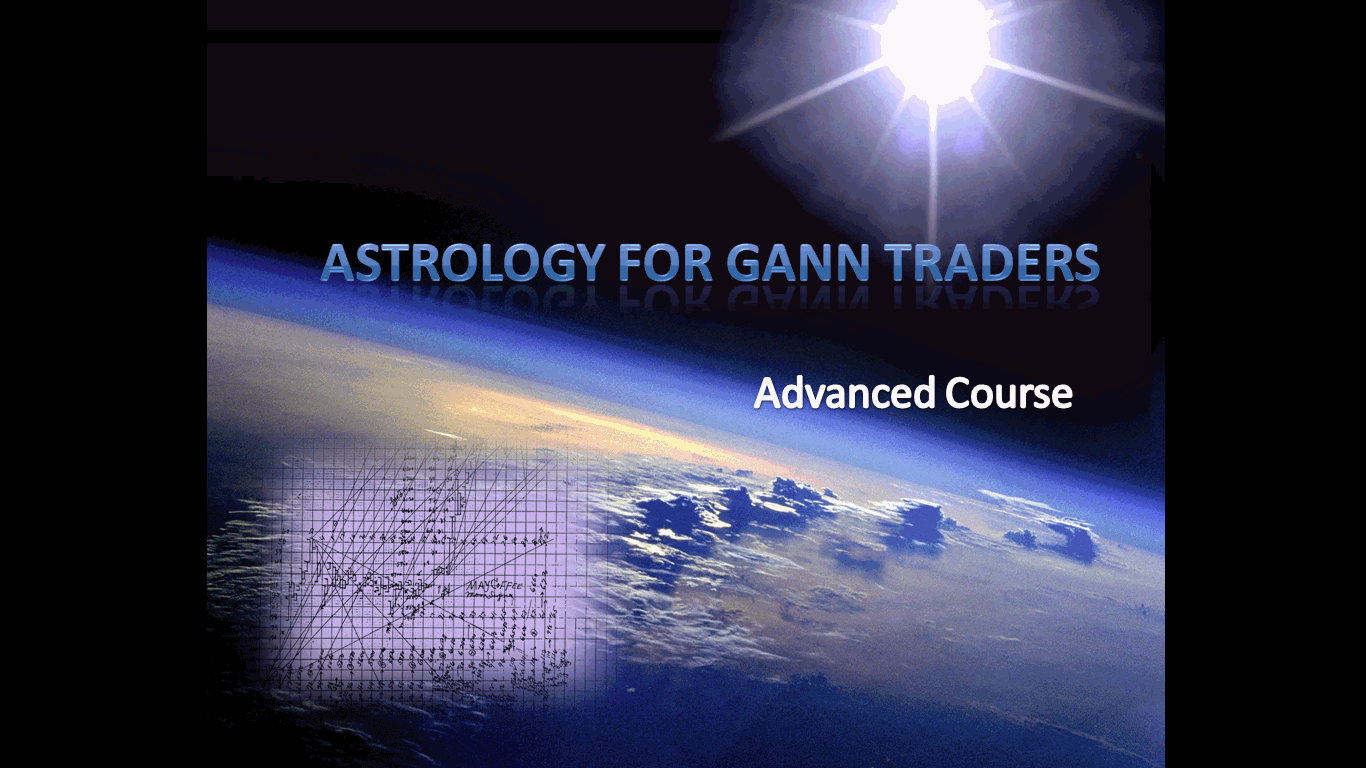 1: Eclipsing the Stock Market
Why did Gann start and end TTTA with indirect references to Eclipses?
Rules for forecasting with Eclipses in reference to the Stock Market and Commodities,
World affairs and Weather Conditions.
2: Planetary Harmonics
Gann's Rule of Three
Gann's Death Zone
Septimal Law
Planetary Ratios
Understanding Gann's Harmonic Square


3: Gann's Master Forecasting Cycle
Exploring Gann's Dow chart of overlapping cycles.
How to replicate his composite and determine future trends.
This short video reveals some of Gann's Methods - more detailed analysis within the lesson 3.
Find out what Gann the master trader was tracking and how to apply it NOW.
4: Forecasting Time Cycles
Cycles in Cotton
Cycles in TTTA
How to discern and rate planetary aspects - learn the Foundation of my OM's Planetary Indicator.
How to time cycle clusters


.







5: Planetary Price Tunnels
Exploring Gann's Soy Bean Letter and Price Chart and
applying the same techniques to current markets.
Converting planetary longitude to price Gann's method.
Applying Gann's Harmonic Box.
Using planetary longitude to determine price support and resistance levels.


6: Squaring Price with Planetary Time
Gann had a specific and ingenius scale for planets
learn how to square price with this planetary scale and more.
Learn how to project into the future.
Scaling your charts so that Gann Angles and Fans are accurate from the beginning.


Worksheets Included with some Lessons.



ORDERS FOR THESE ADVANCED LESSONS ARE ONLY AVAILABLE TO THOSE WHO HAVE COMPLETED THE BEGINNERS AND INTERMEDIATE LESSON.


$699.00 AUD (includes postage and handling)
To order
please send me an email with Advanced Course Order in the Subject Line
[email protected]
please specify preferred payment options

If you'd prefer to purchase the complete set of courses and save 12% please see the
SPECIAL DISCOUNT OFFER FOR COMPLETE SET OF COURSES



******PLEASE NOTE****************

To prevent piracy of these DVD's, each copy will be burned on demand
and watermarked with your registration number.
There are new Digital Media laws protecting digital copyrights.
Keep your copy for personal use and safe.
If it appears on the Internet, you will be ultimately responsible for copyright violations.