TIME will no longer be a MYSTERY
REVEALED.....6 easy KEYS are what separates you from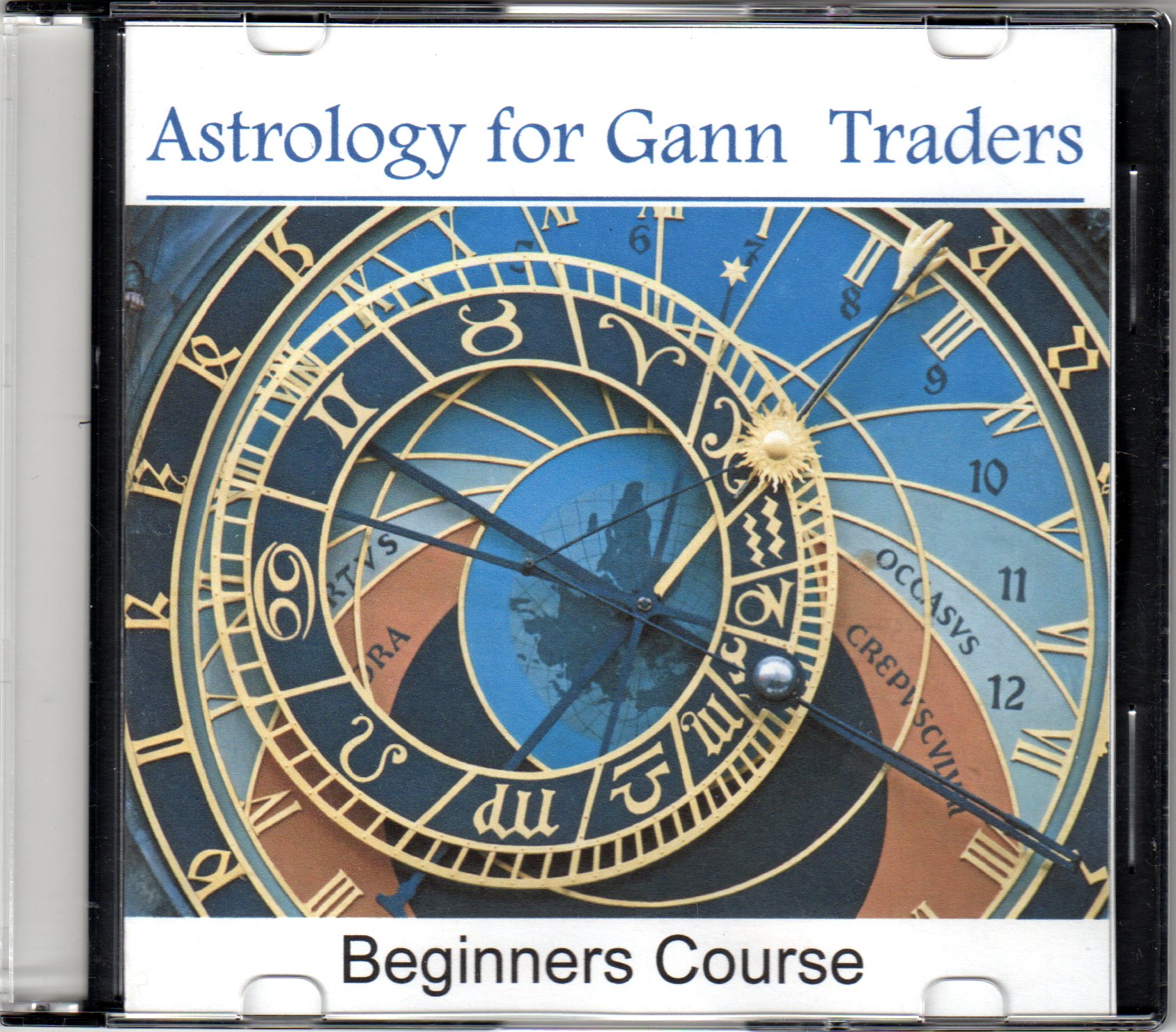 understandin
g
the
SECRETS of W.D. GANN's Astrological methods.
Imagine in just 216 minutes you will have the foundation without all that mystery and jargon, which means understanding why Gann called it the greatest science.


6 ways this Beginners Course will help you
You'll discover what you need to start applying Astrological cycles to the market.

Do you know why Gann used a 4-minute chart?
A 4-minute animation will explain it all.

You'll learn a little-known signature grid technique for distinguishing
between positive, negative and neutral days -which means understanding the
ebb and flow of planetary vibrations.

Revealed.....The Basis of the Gann Emblem and why it is the foundation of all
TIME cycles and HARMONICS

Show you some of Gann's actual analysis from his private letters and charts and make sense o
f it.


Explains how Planets affect the Market trends
which means
you can time your trades in the short term and long term.


$197.00 AUD (postage included).


International orders please allow 7-10 days delivery
Australian orders 2-3 days
Payment options email me at

[email protected]
for details)
Playback requirements Windows Media Player.
Testimonials
"Ever since studying GANN, I wanted to delve into the astrological aspects of GANN. I tried reading astrology start-up books however, never really understood how to implement it with technical charts. It was like a black hole – just simply too much information to filter out. What was lacking was a relevant and easy to follow Astrological course with GANN flavour. Olga has bridged that gap for me with this course. I got Olga's DVD last week and it was simply un-put-down-able. The flow and style was simple for a lay man to understand and to the point. I am eagerly awaiting her next intermediate level course. Thank you OM.
Cherag Daruwalla
Auckland, NZ."
" At Last.....we finally have a mentor willing to share W.D. Gann's genuine
method's of trading the markets with Astrology.

I was ready for the next level of Gann and purchased Olga's DVD.
After trying other people's products, I was impressed with her straight
forward presentation and can't wait for the next levels of learning, especially
extra clues to W.D. Gann's book.....Tunnel Thru The Air "


L.W. Adelaide, Australia





" I've been applying the Signature Grid technique from Lesson 3 on some major Aussie stocks and have noticed that the low and high points of energy also correlate with volume levels and overbought/oversold zones on the RSI. Backtesting has given me clear entry and exit points which I'm now including into my trading plan. I can't believe it can be so easy! You have inspired me so much Olga."
Rose.
Melbourne.


"I finally understand why the 4 minute chart is a must for Intraday timing."
Jeff Knight
Adelaide.