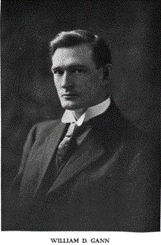 TIME will no longer be a MYSTERY


Astrology for Gann Traders provides an educational experience that caters specifically to traders who are interested in incorporating astrology into their trading strategies. This program aims to unveil the esoteric mysteries that are hidden within the teachings of the legendary trader W.D. Gann.
By participating in this program, traders can learn how to decipher and understand the ancient astrological knowledge that is encoded within Gann's novel, "The Tunnel Thru the Air." This knowledge, once unlocked, can provide traders with a unique trading edge.
Astrology has long been used as a tool for predicting market movements and trends. By understanding and applying astrological principles in conjunction with Gann's trading methods, traders can gain a deeper insight into market behavior and potentially enhance their trading performances.
The Astrology for Gann Traders courses aim to empower traders with the skills and knowledge needed to apply astrology to their trading strategies effectively. Participants will learn how to interpret astrological charts and use them to inform their trading decisions.
By embracing both the teachings of W.D. Gann and the ancient wisdom of astrology, traders can potentially unlock new perspectives and insights that can give them an edge in the market. Astrology for Gann Traders offers a unique and specialized educational experience that helps traders harness the power of astrology to improve their trading outcomes.
TESTIMONIALS
"Thank you Olga for the extraordinary weekend workshop.
I walked away with valuable information about timing in the markets, ways to
determine price and a deeper understanding of the work of WD Gann and the
astrological information he coded into Tunnel Thru The Air. Your generosity
in teaching and sharing your knowledge, your patience, your passion for
everything relating to WD Gann is very much appreciated."
Kind regards
Denise
" W.D Gann was a true genius make no mistake; his life long obsession to understanding the working of the universe lead him to develop a profitable trading vehicle which many have tried to emulate and is also a testament to his genius. Astrology played a vital part in Gann's cycle work and in order to understand how he deciphers the markets you need to study Astrology as Gann himself understood it - for this there is no better place to start then with Olga Morales DVDs and courses."
Best regards,
S.S.London.

"Olga Morales is the only member of the Astro trading community that I trust. She has not wasted my time and has provided me with tools for moving forward."
James


"Olga, in my 30 years on and around Wall Street I have never seen Gann broken down and explained in such an easy to grasp manner! Thank you for bringing it all together. This program is a must do for all interested in practically applying Gann Analysis across all markets.
TR, New York, New York


"About ten years ago, I began to study the markets, paying vast sums for courses. Through one course I was introduced to W.D. Gann. I read Tunnel Through the Air and somehow knew that there was more to the book than what I was seeing, but I had no idea how or where to find the information or the keys to understand it. Thanks to Olga Morales, I now have that resource - and at a very reasonable cost. Olga is not only a gifted teacher, but a generous one. She has a genuine desire to share her wonderful understanding of astrology (especially pertaining to Gann) and her courses have real content. As I have studied them, it is exciting to begin to grasp what Gann is saying and to receive as well Olga's knowledge of astrological phenomenon. Best of all, my trading is benefiting!

Thank you, Olga. I wish you all the best."
ND Noosa, Queensland, Australia.




"I wanted to thank you for sharing your vast knowledge.The study of markets, and Gann in particular is full of people
selling dreams with no substance. My journey has led me down many such a path.As a full-time Gann trader ( and student ) I am always seeking to improve my systems, and finding your material and courses have helped me gain a much firmer grasp on some of Ganns' methods. The courses are presented in a structured manner that is easy to digest and apply. For any one looking to improve their Gann Methodology, or, indeed, for anyone with an interest in financial astrology
- I would highly recommend your material to them.Also I want to thank you for the Cosmic Midpoint
Map you sent, absolutely astounding hits when looking back over the past 2 years or so, and a valuable tool moving
forward.It is said " Seek and you shall find " ..... you have made the seeking a much more palatable experience.
Good Luck Olga and again thank you . "
Kind regards
JK Australia
Studying Gann has been a journey of self discovery for me. It is a journey that has taken time and patience and yet at times I still feel I've barely touched the surface after 5yrs of study and exposure to many different interpretations of Gann's work. Each of us responds to different teachers and teaching methods, the visual style of Olga's DVDs I have personally found to be most educational and I would definitely recommend them. Olga shares generously without omitting key pieces to the puzzle and therefore not only are the DVDs good value for money, but they also direct you towards avenues of research and study methods that will provide results for those prepared to put in the time and work. Thank you Olga, these presentations have opened doors to ideas that until now had lacked direction.
Blessings
Andrew, Sydney, AUSTRALIA
"Even knowing Gann used astrology it is difficult to get a handle on what matters and when to apply the appropriate technique. Having viewed Olga's presentations my awareness and understanding has greatly improved. I am now very keen to obtain all of Olga's presentations as soon as she makes them available. Well done Olga for the great presentations. Thanks for helping me to a deeper understanding of how to apply astrology in trading. I am sure I join with others when I say your work is greatly appreciated!
Keith
Sydney, Australia"
"Ever since studying Gann, I wanted to delve into the astrological aspects of Gann. I tried reading astrology start-up books however, never really understood how to implement it with technical charts. It was like a black hole – just simply too much information to filter out. What was lacking was a relevant and easy to follow Astrological course with Gann flavour. Olga has bridged that gap for me with this course. I got Olga's DVD last week and it was simply un-put-down-able. The flow and style was simple for a lay man to understand and to the point. I am eagerly awaiting her next intermediate level course.
Thank you OM.
Cherag Daruwalla
Auckland, NZ."
" At Last.....we finally have a mentor willing to share W.D. Gann's genuine
method's of trading the markets with Astrology.
I was ready for the next level of Gann and purchased Olga's DVD.
After trying other people's products, I was impressed with her straight
forward presentation and can't wait for the next levels of learning, especially
extra clues to W.D. Gann's book.....Tunnel Thru The Air "

L.W. Adelaide, Australia
"I received Olga's Beginners Course and the first lesson of her Intermediate Level Course so far. The Beginners Course is that unique blend of information that I wish I had had in front of me when I started out as an absolute beginner in the Gann arena. She covers all those fundamental astrological and astronomical concepts every student of Gann needs to grasp before ever hoping to gain an understanding of the Master's astro-based way of analyzing the markets and himself as a trader. I have not found this information so readily available in general introductory books/courses on astrology (if at all). Olga's style of presentation is clear and concise with lots of illustrations to make it a visual learning experience. No fluff or fillers. The first lesson of her Intermediate Level Course builds on the foundation laid in the Beginners Course and has already given me a tool on how to go about forecasting turning points in the markets. Can't wait for the next lesson. Great job, Olga!"
R.H.
Zuerich, Switzerland
"I have completed the beginners course and lesson 1 of the Intermediate course.
These courses are a must for traders who want to explore financial astrology. You have done a great job in production of these materials. Your explanation of material is very detailed and you really helped me put things into better perspective. Can't wait for you to complete and produce the others lessons for the intermediate and advance levels."
Ali T
USA
" I have just completed your beginners and intermediate courses and thoroughly enjoyed them. The content, and pace of the course were ideal and have given me a solid basis to further explore the use of astrology in my trading. I would highly commend the course to any prospective student. Can't wait for your next DVD!"
Sam R.
Sydney, Australia.
"If you are looking for answers in relation to Astrology, Gann and how they effect every part of our lives, the journey starts here. Olga's passion is to teach and mentor you on this journey and it all begins with the simple step of purchasing this DVD. I highly recommend you take this step, I did"
David
Gold Coast, Australia
"Olga, what can I say? If only you were around 20 years ago when I started studying Gann. I have spent so much money on courses and books that promise so much but somehow just don't deliver, that was until I found YOU. The quality and
content of your courses is exceptional, especially your style which is just so relaxed and enjoyable. Your personality and laugh is highly infectious, making the learning experience a complete joy. You have shone the light for me! There's only one problem, I keep wanting more! "
Graeme Gill
Manchester, UK
'Olga Morales's home studies DVD's are simply the best publicly available astrologically based Gann information available. With a straight face, I can say that others are charging thousands of dollars for material that is less beneficial than Olga's products. In my opinion one should combine Olga's course work with Gann's original books and his reading list as well as your own astrological study, and you will not find a better combination.
Gann work on your own requires many, many hours of study and lateral thinking. Olga's material will help you to understand how Gann was working and what he was writing about. It may well take years of blood, sweat and tears off
the time it takes you to achieve your trading objectives.'

GW
Australia.


Hi Olga

I have been visiting your website recently and am astounded by certain things you have shown in your YT clips. Please forgive my excitement - I have been studying the stock market/fx markets for nearly two years now and have learned so much in this relatively short space of time. You are helping me to put together the vast (yet small in the bigger scheme of things) body of knowledge in a clear and concise way. Thanks!
What you are achieving through your work is a part of the path that leads to self-fulfillment - passing your skills and knowledge on for the benefit of others. Once again, thanks.
The reason I have written to you is to demonstrate through your work, you are pointing people in the right direction.


Please, please keep up the good work (even the small details: OM618 -the golden ratio!)

Best regards

James Gallemore
"I have recently completed the Astrology for Gann Traders Beginners course by OM. The lessons are by video and divided into 6 stage, making it easy to revise any lesson. Astrology is quite a geometrical subject and the graphical presentation is very good making the subject a lot easier to understand. The combination of clear graphics, and informative commentary makes a usefull beginning to astrological principals enhanced with practical applications and examples through out the lessons".
Lindsay Dudgeon
"Olga:
I have now had the opportunity to view your intermediate 1& 2 DVDs. Your presentation is wonderfully beautiful. The quote "A picture is worth a thousand words" fits what you have accomplished. You are a true teacher!!!

I now wish to participate in any work you develop and promote. I have seriously worked on volumes and volumes (16 years of serious study) of previous astrological and astronomical works on financial matters. Your work ranks as the best with Gann, Bayer, Jensen, Gillen & McWhirter. You have given a great gift to the Seekers who desire a more developed knowledge of natural law. Olga, a am truly grateful for what you have shared."

Sincerely,

Kurt K
Arizona, USA
"Olga's tutorials have greatly helped towards my understanding of Gann's cryptic novel. As a beginner, I found the animations and charts used to illustrate how the stars affect the markets a great help. Only a good teacher can make it appear simple!"
With much appreciation
,

Suzette
UK

Legal Disclaimer
: The content on this site and articles are provided as general information only and should not be taken as investment advice. All information on this site is given for educational purposes only.
The content on this site is provided without any warranty, express or implied. All opinions expressed on this site are those of the author and may contain errors or omissions.
NO MATERIAL HERE CONSTITUTES "INVESTMENT ADVICE" NOR IS IT A RECOMMENDATION TO BUY OR SELL ANY FINANCIAL INSTRUMENT, INCLUDING BUT NOT LIMITED TO STOCKS, OPTIONS, FOREX, BONDS OR FUTURES.