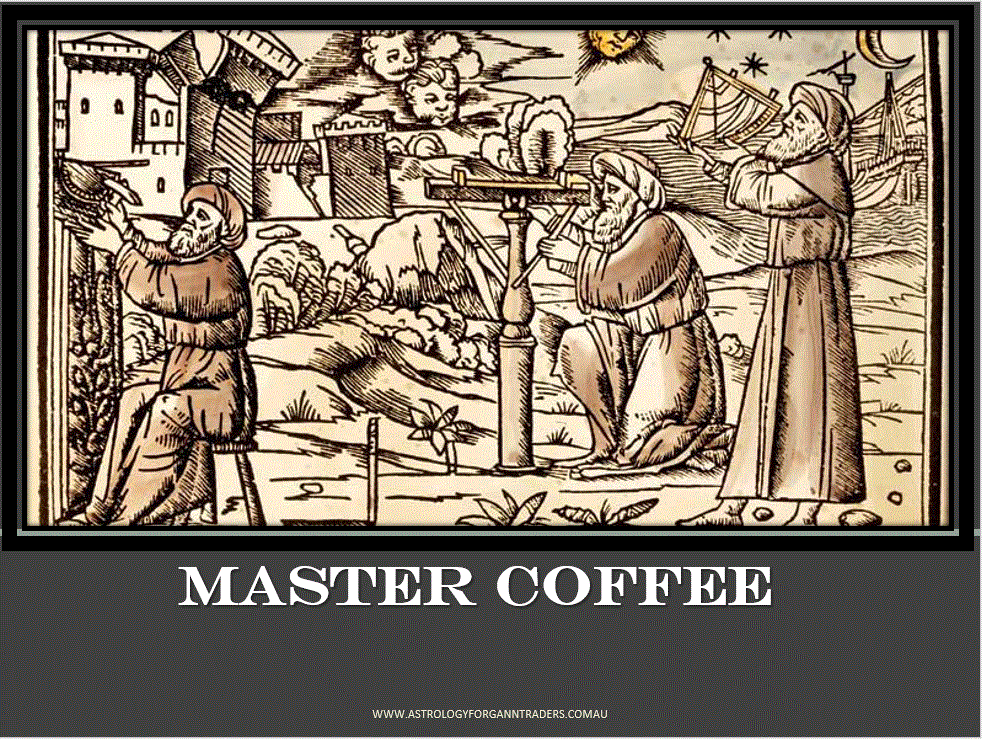 In 1954, the year before his death, Gann set out rules for studying Coffee in a letter called the May Coffee Santos D for a private student who had signed a non-disclosure agreement. Gann stated that the rules and instructions were secret discoveries to be kept confidential and for private use.
"By studying all of the data outlined above and applying it to Coffee, you will be able to learn more about what causes the changes in trend."
At age 76, W.D.Gann made so much money trading Coffee and Soy Beans, that he called his new high speed cruising boat The Coffee Bean.
The CD runs for 108 minutes. It is a Windows Media File -WMF
Content:
1. Exploration of Gann's Coffee natal.
2. Discover the most important planet Gann used to forecast coffee cycles.
3. Which planetary scales did Gann use to forecast price.
4. What planetary averages did Gann use?
5. Sensitive zodiacal degrees for coffee.
6. Squaring Price with Planetary Time for Coffee.
7. Timing Solution tools for analysing Coffee.
This course is only available to those who have completed
The Beginners, Intermediate and Advanced courses.
$495.00 AUD - Postage and handling is included.